BB 7 Telugu Contestants List: The highly anticipated show is back for its seventh season, and the Telugu version of Bigg Boss has once again received an overwhelming response from its dedicated audience. Having successfully completed six seasons, Bigg Boss 7 Telugu returns with even more entertainment, fresh challenges, and a set of new rules. The grand opening ceremony for Bigg Boss 7 Telugu took place on September 3, 2023, setting the stage for what promises to be an exciting season.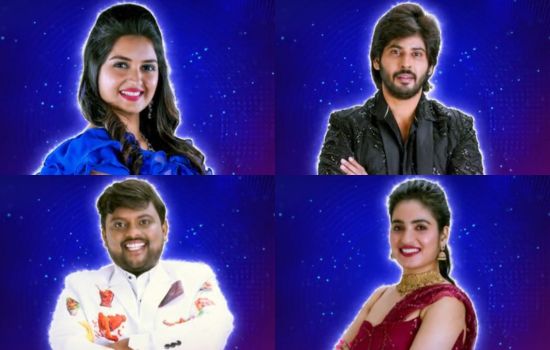 To kick off the season with a bang, celebrities like Naveen Polishetty and Vijay Deverakonda graced the event to promote their films, such as "Miss Shetty" and "Mrs. Polishetty." Prior to the show's launch, numerous names circulated on the internet, sparking curiosity among viewers. While some speculation turned out to be accurate, a few unexpected names added an element of surprise.
BB 7 Telugu Contestants List
Currently, 14 contestants have entered the Big Boss 7 Telugu house, with the remaining 7 set to join the fray in the upcoming weeks. In this article, we aim to provide you with comprehensive details about all the contestants who have entered the Bigg Boss 7 Telugu house.
Priyanka Jain
Priyanka Jain, the initial entrant into the Bigg Boss house, boasts a fascinating journey. Born in Mumbai on July 2, 1998, she was raised in Bangalore. Her silver screen odyssey commenced in 2015 with her debut in the movie 'Rangi Taranga.'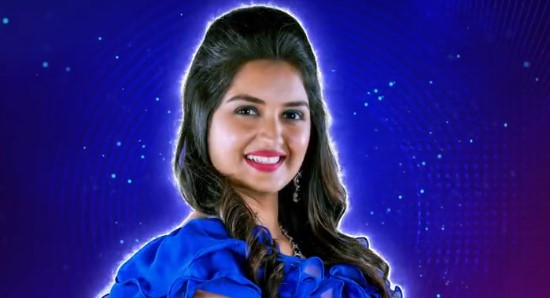 Following this breakthrough, she graced multiple films before making her television debut in the Telugu drama series 'Mouna Ragam,' where she portrayed the character Ammulu. Harnessing her growing fame, Priyanka ventured into the world of YouTube, establishing her channel, "Never Ending Tales." Now, with an opportunity to join the Bigg Boss family, all eyes are on her as we eagerly await the unfolding of her strategy and charisma within the house.
Sivaji
Sivaji needs no introduction. Although he is currently active in politics, he gained immense fame through iconic movies like 'Indra,' 'Khushi,' 'Taj Mahal,' and several others. His unparalleled comedic timing added to his popularity, making him a household name.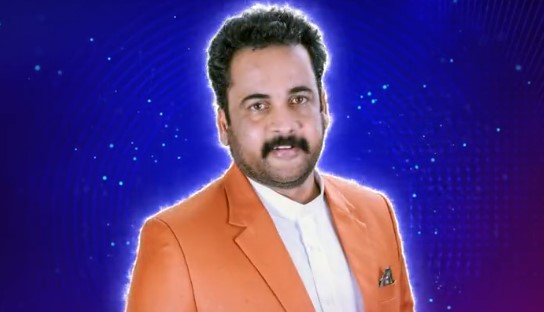 In addition to his acting skills, Sivaji also contributed his unique voice to several film heroes, such as Nithin in 'Dil,' Aaryan Rajesh in 'Sontham,' and Yasho Sagar in 'Ullasamga Utsahamga.' This remarkable talent earned him the esteemed recognition as the nation's foremost dubbing artist. As the second contestant to enter the Bigg Boss house, all attention is now focused on Sivaji, eagerly anticipating his game strategy.
Damini
Singer Damini is a rising star in the music industry, known for her enchanting vocals and captivating performances. With a passion for music that ignited at a young age, Damini has emerged as a talented artist with a distinctive voice that resonates with audiences far and wide.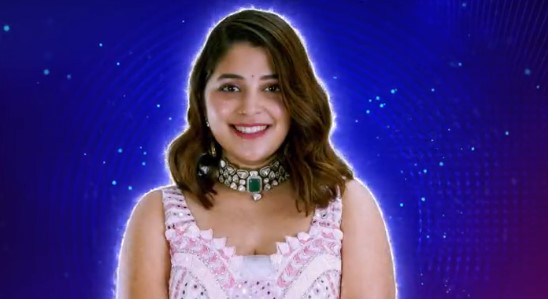 "Pachha Bottesina" from the blockbuster movie "Baahubali." Following the success of this iconic song, Singer Damini has continued to mesmerize audiences with her melodious voice.
Prince Yawar
Price Yawar may be relatively unknown to many, but he is a versatile model and actor with appearances in several Hindi and Telugu serials. Born on June 12th, 1996, in Hyderabad, Prince Yawar has also made notable appearances in various Zee Telugu programs and other shows.
His talent extends beyond television serials; he has made guest appearances in popular shows like "Hitler Gari Pellam," "Kalisi Unte Kaladu Sukham," and "Abhishekam," alongside his roles in serials such as "Naa Peru Meenakshi" and "Kalisi Unte Kaladhu Sukham."
Subhashree

The fifth candidate to enter the house is Subhashree. She embarked on her career as a television anchor. In 2022, she took her first step into the world of acting with the release of the movie "Rudraveena."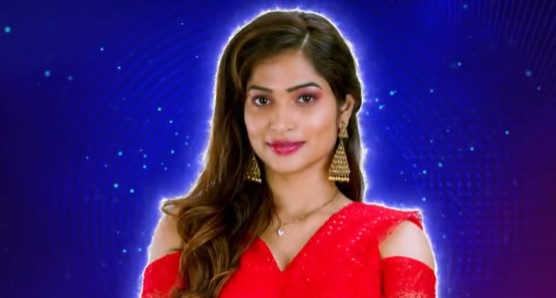 Subhashree made her debut in the Tamil film industry (Kollywood) with the movie "Devil." More recently, she appeared in the film "Amigos," alongside Kalyan Ram. It's worth noting that she holds a legal degree from Mumbai, so she is not just a model or actor. Let's take a closer look at her strategic approach in action.
Shakila
Shakila needs no introduction as she is a widely recognized figure across languages. She enters the house as the sixth contestant. She gained fame for her roles in adult films, and it's noteworthy that she once posed a formidable challenge to superstars like Mohan Lal and Mammootty with her movies.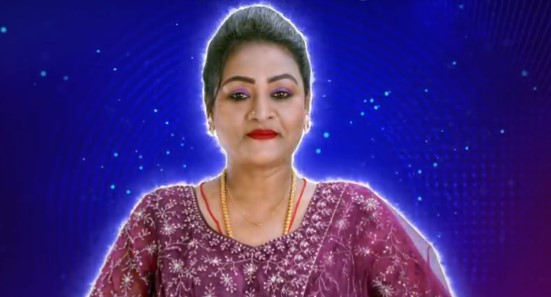 Born on November 19, 1973, Shakila was raised in Kodambakkam, Madras, India, in a Muslim family. Interestingly, she made her debut in the world of acting at the tender age of 15 with the 1995 film "Play Girls." Let's closely observe her strategic approach in action.
Aata Sandeep 
Sandeep, born on June 17, 1984, is our seventh housemate. He kickstarted his career under the alias "Aata Sandeep" after clinching the title in the Zee Telugu reality show called "Aata."
Sandeep has made a name for himself by choreographing dance sequences in numerous films, such as "Super Machhi" and "Jagannatakam," in addition to working on various shows. He is also the founder of "Sandeep Steps Dance Academy," his own dance school. His most recent accomplishment includes winning the prestigious "Neethone Dance" title.
Shobha Shetty

Shobha Shetty, born on January 20, 1990, hails from Mangalore, Karnataka. She took her initial steps into the world of acting through the Kannada serial "Agnisakshi." Following this, she graced a few more Kannada serials before venturing into Telugu television in 2017 with the series "Ashta Chemma."
Her transition to the mainstream audience happened with her role in the Kannada movie "Anjani Putra." However, it was her portrayal of Dr. Monitha in the television series "Karthika Deepam" that truly catapulted her to fame. She has also made notable appearances in serials like "Lahiri Lahiri Lahirilo," "Attarintiki Daredi," and "Hitler Gari Pellam."
Tasty Teja

Tasty Teja, a renowned YouTuber, is the ninth contestant to step into the Big Boss House. She commenced her career as a comedian on the popular reality series "Jabrast," eventually gaining prominence as a YouTuber. Despite collaborating with various teams, she never received the recognition he deserved.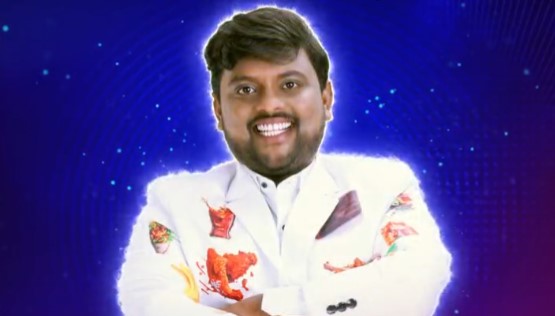 His recent viral food-related videos have garnered a massive following, enabling her to promote over 150 movies through her channel. Each season, the Big Boss production team selects a comedian to add vivacity and style to the house. This time around, Tasty Teja stands as the sole comedian in the house, which gives her a good chance of lasting long in the competition. Let's observe how she strategizes and plays the game.
Rathika Rose

Rathika Rose is an emerging actress in the Telugu film industry, and she becomes the tenth contestant to enter the Big Boss House. Rathika Rose completed her undergraduate studies at Nallamala Institutions before following her passion for acting. She has worked on a handful of Telugu movies.
Her acting journey began with the movie "Bomma Adhirindhi Dhimma Thirigindhi," which featured Shakalaka Shankar. Most recently, she played the role of a police officer in the film "Nenu Student Sir." We hope that her participation in Bigg Boss 7 Telugu will bring valuable opportunities to her burgeoning career.
Gautham Krishna
Gautham Krishna is a Telugu actor who marked his screen debut in the 2022 film "Aaakasha Veedhullo." Interestingly, he also took on the role of the movie's director. He has recently joined the competition as the eleventh contestant.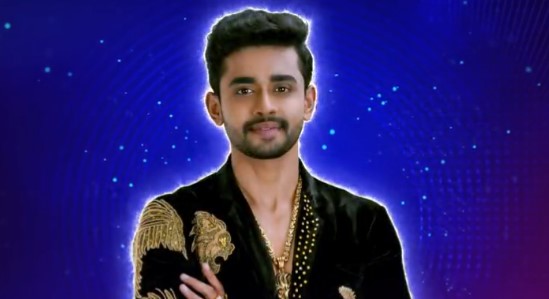 Despite his parents' initial encouragement for him to pursue a career in medicine, Gautham Krishna followed his childhood dream of becoming an actor. It will be intriguing to see how he fares in the Bigg Boss 7 Telugu house, being both an actor and a doctor.
Kiran Rathod
Renowned actress Kiran Rathod is the 12th contestant to step into the Big Boss house. She was born on January 11th, 1981, and is widely recognized for her roles in movies like "Gemini" and "Anbe Sivam." Later in her career, she ventured into performing item songs and taking on glamorous roles.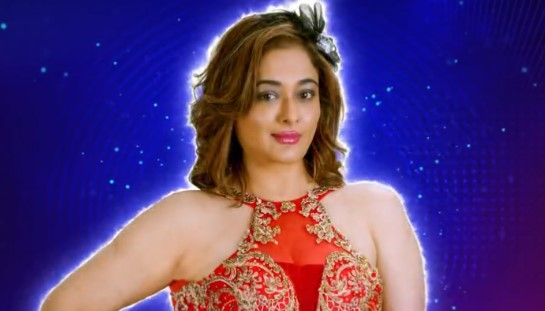 Despite appearing in numerous films, Kiran Rathod didn't achieve the level of fame she had aspired to. However, she remains vividly remembered by viewers as a glamorous actress who graced many Telugu films, including "High School," "Bhagyalaxmi Bumper Draw," "Andaru Dongale Dorikithe," "Sreeram," and more.
Pallavi Prashanth
Pallavi Prashanth, who has joined the house as the 13th participant, is a young individual chosen by the Bigg Boss team from the common people category. Pallavi Prashanth had a long-standing desire to be part of the Bigg Boss show, and now that dream has come true.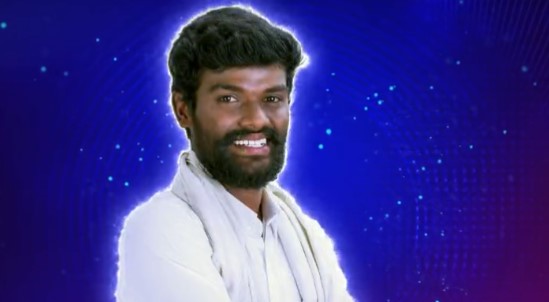 His farming videos, which he used to share online, gained rapid viral attention. Pallavi Prashanth documented his journey and experiences leading up to his selection for the Bigg Boss show in numerous films. While sympathy may have played a role in his opportunity to participate, it's not always the decisive factor. Let's see how he navigates the game.
Amardeep Chowdary
The fourteenth individual to step into the house is Amardeep Chowdary. He embarked on his acting journey with the short film "Parinayam" shortly after completing his graduation. Following that, he ventured into the realm of online series and short films, with titles like "Love U Zindagi," "My Pubg Wife," "Girlfriend Double Date," "Raju Gari Kidnap," "Girlfriend Oorelithe," "Super Machi," and "Gongura" under his belt.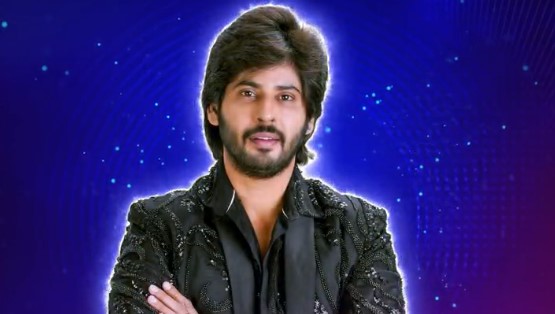 Amardeep Chowdary made his television acting debut in the series "Uyyala Jampala." He continued to grace the small screen with appearances in serials like "Janaki Kalaganaledu." Additionally, he made cameo appearances in several other serials, including "Hitler Gari Pellam" and "Attarintiki Daredi," where he portrayed the character of attorney Arjun. Amardeep Chowdary also had roles in a few movies, such as "Shailaja Reddy Alludu," "Care of Anusuya," "Krishnarjuna Yuddham," and "Ayushmanbhava."
The Bigg Boss 7 Telugu has started with 14 contestants as of now and the remaining 7 contestants will join each week. Until then stay tuned with us.