Master Bharath Wiki & Biography: In the sprawling realm of Tollywood, where talent shines brightly and stories unfold with every flicker of the camera, one name stands out with an exceptional comedic prowess that has captured the hearts of audiences. Master Bharath, a distinguished child artist, has carved a unique niche for himself through his remarkable contributions to the world of entertainment. With a filmography that boasts over 45 movies, he has not only demonstrated his acting finesse but also adeptly balanced his education alongside his burgeoning cinematic career.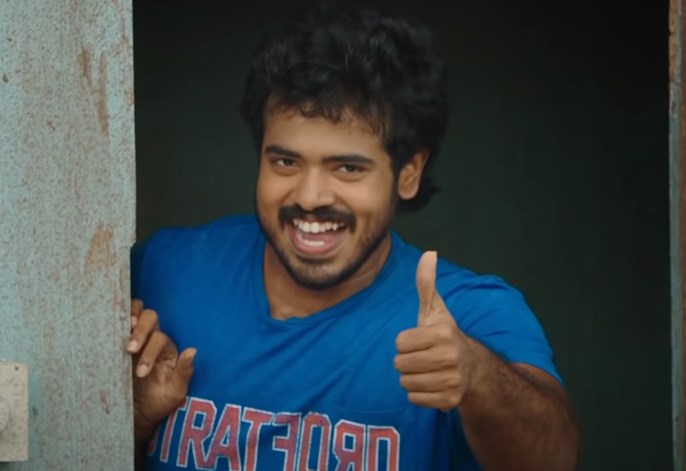 Name
Master Bharath
Nick Name
Bharath
Profession
Actor
Famous For
Acting
Date Of Birth
9th April 1995
Age
28
Birthplace
Chennai, Tamil Nadu, India
Caste
NA
Nationality
Indian
Hometown
Chennai, Tamil Nadu, India
School
NA
College/ University
Graduation
Religion
Hindu
Food Habit
NA
Address
Chennai, Tamil Nadu, India
Hobbies
NA
Movies
Ready, Bindass, etc.
Height (approx.)
5 feet 5 inch
Weight (approx.)
72kg
Eye Colour
Black
Hair Colour
Black
Awards/ Honours
Nandi Award for Best Child Actor (2)
Martial Status
Unmarried
Parents
Father: NA
Mother: NA
Master Bharath Biography
Master Bharath Early Life And Education
Born on April 9th, 1995, in the vibrant city of Chennai, Tamil Nadu, India, Master Bharath showcased his talents at a tender age, foreshadowing a future brimming with creativity. The year 2002 marked his formal entry into the Tamil Film Industry with "Panchathanthiram," heralding the inception of his acting journey. Soon after, he graced the silver screen with endearing performances in productions like "Naina" and "Winner," cementing his presence in the entertainment landscape.
Master Bharath's journey wasn't without its pivotal junctures. Despite the allure of the cinematic world, he recognized the importance of education and took a hiatus to pursue medicine in the city of Chennai. This decision showcased his commitment to personal growth and academic pursuits. However, his passion for acting remained steadfast, serving as a guiding force that led him back to the cinematic canvas.
Master Bharath Career
In 2019, Master Bharath made a triumphant return to the world of cinema with "ABCD: American Born Confused Desi," captivating audiences once again with his on-screen charisma. His subsequent roles in movies such as "Iddari Lokam Okate" and "FUCK: Father Chitti Umaa Kaarthik" further solidified his status as a captivating performer.
Master Bharath's career trajectory is emblematic of his multifaceted talents. His comedic prowess shines through in each character he embodies, making him a sought-after artist within the industry. Having graced the screen in more than 54 films, he has showcased his versatility as an actor, transcending genres and captivating audiences across different narratives.
His accomplishments have garnered well-deserved recognition. Among his notable achievements are two Nandi Awards for Best Child Actor, earned for his exceptional performances in "Ready" and "Bindaas." These accolades stand as a testament to his dedication and unmatched talent.
Master Bharath's journey from a young artist with a knack for comedy to a cherished child comedian in both the Telugu and Tamil film industries is nothing short of remarkable. His ability to seamlessly blend his educational pursuits with his passion for acting demonstrates his commitment to personal growth.
With each role he undertakes, he continues to captivate audiences, evoking laughter and leaving an indelible mark on the cinematic canvas. As he navigates the worlds of education and entertainment, Master Bharath stands as a beacon of inspiration for aspiring artists, embodying the essence of dedication, versatility, and comedic brilliance.
He is presently the first Bigg Boss 7 Telugu participant who has been formally confirmed.